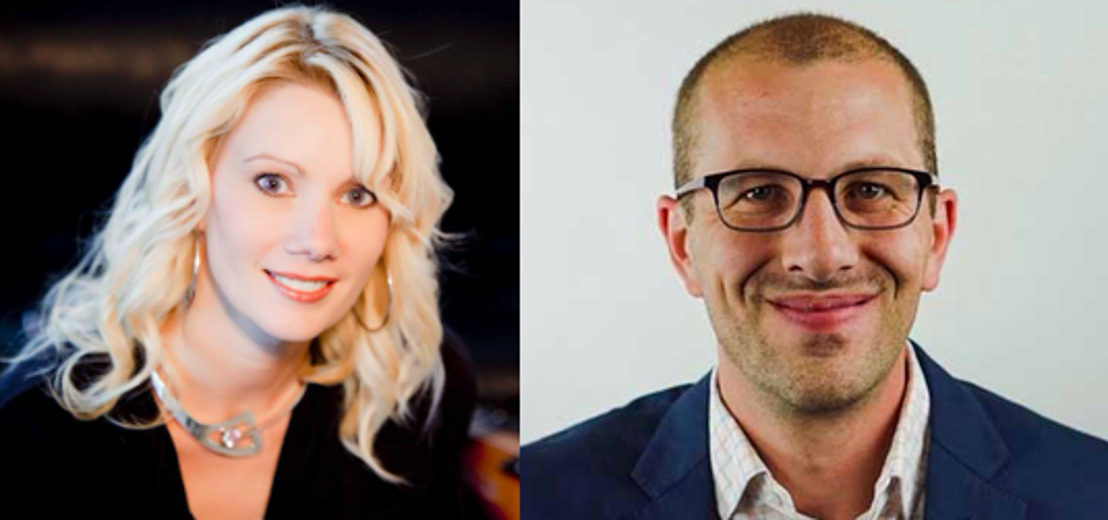 Synthax Focuses on Growing Market Share with New Appointments in Marketing, Sales
The hires will focus on gaining traction in new verticals for RME, Ferrofish, myMix, Appsys and Digigram in North and South America
Fort Lauderdale, FL – April 28, 2020 — Synthax, US distributor of RME, Ferrofish, Digigram, Appsys and myMix, has announced two new hires effective May 1st: Marie Sorenson has been appointed Marketing Coordinator for the Americas, and Andrew Pernetti has been named Regional Sales Manager. Both Sorenson and Pernetti will report directly to Mathias von Heydekampf, Managing Director of Synthax.
"We are very excited to welcome Marie and Andrew to the Synthax team," von Heydekampf said. "In these uncertain times, we have been maintaining a keen focus on what is to come on the horizon, and we feel there is a significant opportunity to expand our brands' footprint in a variety of new verticals and markets. Marie and Andrew are both experienced players in the audio industry, and their expertise will help us drive growth in the near term."
Marie Sorenson, Marketing Coordinator
​Sorenson joins Synthax with 30 years of industry experience working as a musical artist and audio engineer. She has taught audio classes at the university level and has previously worked for a marketing services company that supported hospitals and national businesses. In her new role at Synthax, Sorenson will develop and implement marketing strategies for both the North and South American markets.
"I am looking forward to applying my audio expertise and communication skills to create even greater market awareness for Synthax, which comprises several best-in-class audio brands," said Sorenson, adding that some of her new responsibilities will be increasing Synthax's online and social media presence. "We have a tremendous opportunity to increase our brand awareness in industry segments such as networked audio, broadcast and teleconferencing — all of which are experiencing exponential industry growth."
Andrew Pernetti, Regional Sales Manager
​Andrew Pernetti joins the Synthax team with more than 20 years of professional audio and sales experience in the system integration, live sound, pro-audio, broadcast and MI markets. Prior to Synthax, Pernetti worked as Powersoft Audio's Sales Manager for Eastern North America.
In his new role, Pernetti will be responsible for business development in the Americas and interfacing with Synthax customers, including independent sales reps, dealers, system integrators, distributors and end-users. Pernetti will also work closely with Sorenson to help integrate Synthax's broader marketing strategy.
"I'm looking forward to strengthening relationships with existing dealers and distributors and growing new business in new markets that the Synthax brands have not yet reached," Pernetti said. "I'm also looking forward to adapting to a new business climate in the wake of this pandemic and helping Synthax brands come out even stronger."
For more on Synthax, visit http://www.synthax.com.
About Synthax, Incorporated
​Synthax Inc. is the exclusive USA distributor for RME digital audio solutions, Digigram broadcast audio systems, Appsys digital audio tools, Ferrofish advanced audio applications, myMix personal monitoring systems and ALVA cableware. We supply a nationwide network of dealers with these products for professional audio, broadcast, music industry, commercial audio, theater, military and government applications. For additional information, visit the company online at http://www.synthax.com.

Jeff Touzeau Public Relations, Hummingbird Media, Inc.