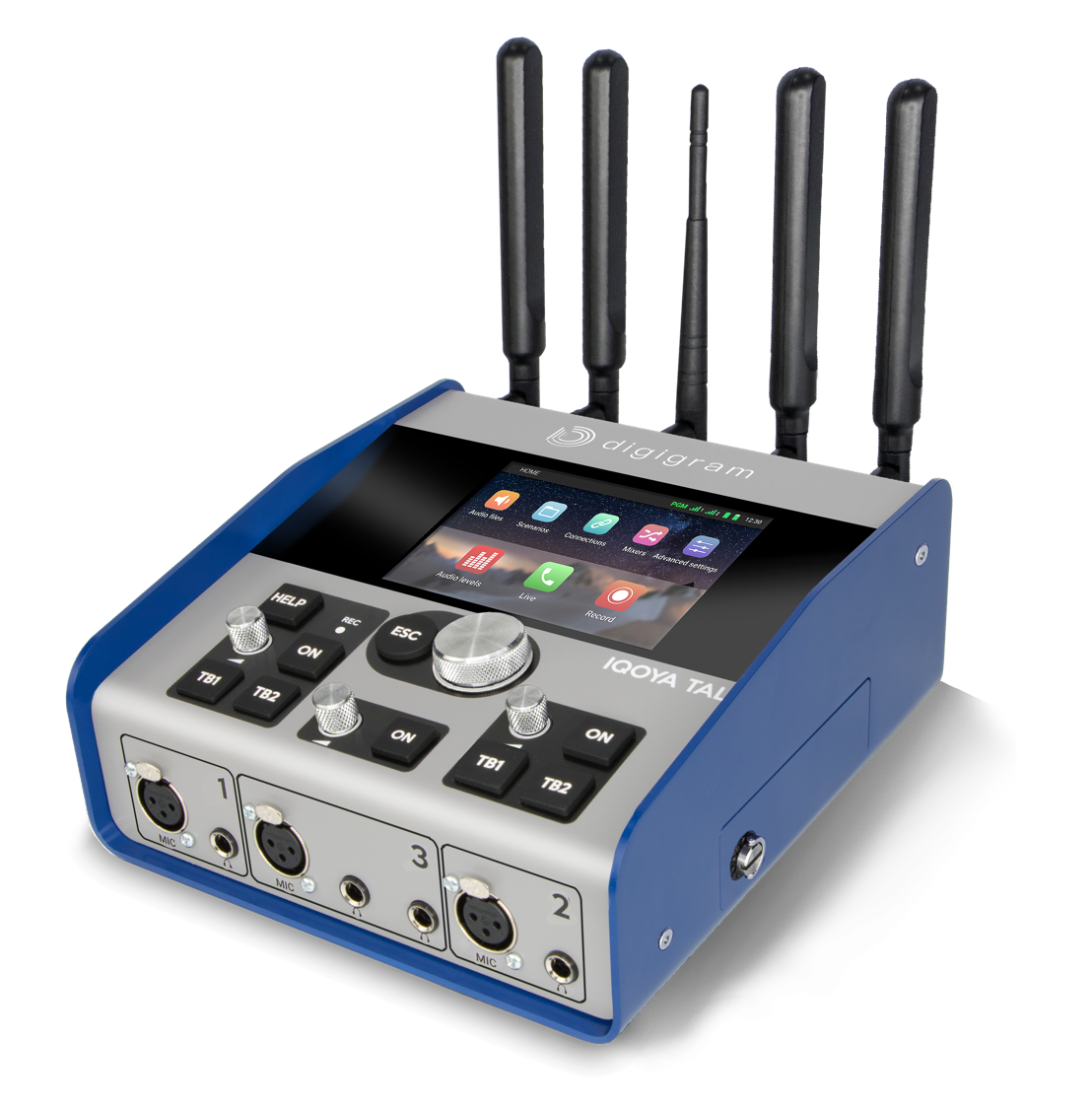 Synthax Showcases Digigram's Audio Over IP, Transmission Solutions for Houses of Worship at WFX Conference & Expo
Additionally, Synthax will highlight offerings from RME, Ferrofish and myMix
Orlando, Florida, September 3, 2019 – Synthax, distributor of premium interface manufacturer RME, converter manufacturer Ferrofish, Digigram broadcast audio systems, Appsys digital audio tools, and personal monitor mixer myMix, will showcase a wide range of audio solutions designed to help streamline house of worship audio setups during the 2019 WFX Conference & Expo from September 17–19, 2019 at the Orange County Convention Center in Orlando.
Dubbed the largest dedicated church conference and expo in the country, WFX attendees will get the chance to experience a variety of products in the Synthax brands portfolio that are ideal to enhancing HOW musical performances, broadcasting services to satellite churches or upgrading an audio network to meet current standards.
"As leaders in audio networking, we at Synthax are excited to showcase products across all our brands that will help houses of worship easily streamline their audio experience," said Derek Badala, Synthax's Director of Sales, Americas. "Our brand portfolio offers something for every size of HOW and will help to improve audio workflows, including easily sending audio over the internet."
Masters of Networking & Performance
During the expo, RME will showcase its Digiface Dante, a 256-channel interface (128 in/128out) featuring 64 channels of Dante and 64 channels of MADI. The Digiface Dante solves the Dante Virtual Soundcard issue while adding flexible audio routing for streaming, IEM and various audio feed needs.
Ferrofish products highlighted at WFX will include the Pulse 16 DX and the A32 Dante. Both Dante-compatible, these converters offer 16 and 32 analog I/O, respectively. With an increasing amount of houses of worship switching to Dante, these digital format converters offer an affordable option for analog, ADAT, MADI and Dante all in a compact unit.
Also displayed will be the myMix personal monitoring and mixing system which now features Dante connectivity. Installed by houses of worship of all sizes across the world, the myMix makes it easy for members of a worship band to hear their own individual mixes. A quick tap of the 'Record' button lets users record selected audio channels in multi-track and, when placed in 'Play Along' mode, two local inputs can be mixed with recorded tracks, streamlining and simplifying worship band rehearsals.
Digigram's IQOYA line offers a range of products that make it easy for churches to transmit audio over the internet to satellite churches, including the IQOYA X/LINK for audio over IP to Web and IQOYA SERV/LINK for Dante transmission. The Digigram PYKO is the perfect solution for audio over IP for church radio program broadcasts, and the IQOYA TALK is a remote church broadcast solution for traveling speakers who want to broadcast their content over web radio.
For more information on Synthax, visit : https://www.synthax.com/
About Synthax, Incorporated
Synthax Inc. is the exclusive USA distributor for RME digital audio solutions, Digigram broadcast audio systems, Appsys digital audio tools, Ferrofish advanced audio applications, myMix personal monitoring systems and ALVA cableware. We supply a nationwide network of dealers with these products for professional audio, broadcast, music industry, commercial audio, theater, military and government applications. For additional information, visit the company online at http://www.synthax.com.

Katie Kailus Public Relations, Hummingbird Media, Inc.